Hello and welcome to our website:
ForgetMeNot is a mobile application which aims to aid communication between you and your loved ones who are living with Dementia through the use of reminiscence therapy.
ForgetMeNot is ran by its co-founders Niamh Murray and Amy Boyden. The idea was bourne back in 2018 having both seen first-hand how difficult it can be to communicate with those living with the illness and vice versa. We recognised this gap and wanted to create a bridge. We both used reminiscence therapy practices to communicate with our loved ones. Amy's siblings would read poetry and books to her stepmother, while Niamh uses photos albums to reminisce on the past with her Nana. She would also sing her grandmothers favourite songs from childhood to her.
In 2021, Niamh completed her Bachelors of Law and Business in University College Cork, Ireland and earlier this year she completed her Fe1 Exams. Amy also graduated with her Bachelors of Law from the same university and is now currently doing her masters in Public International Law, Utrecht University, the Netherlands.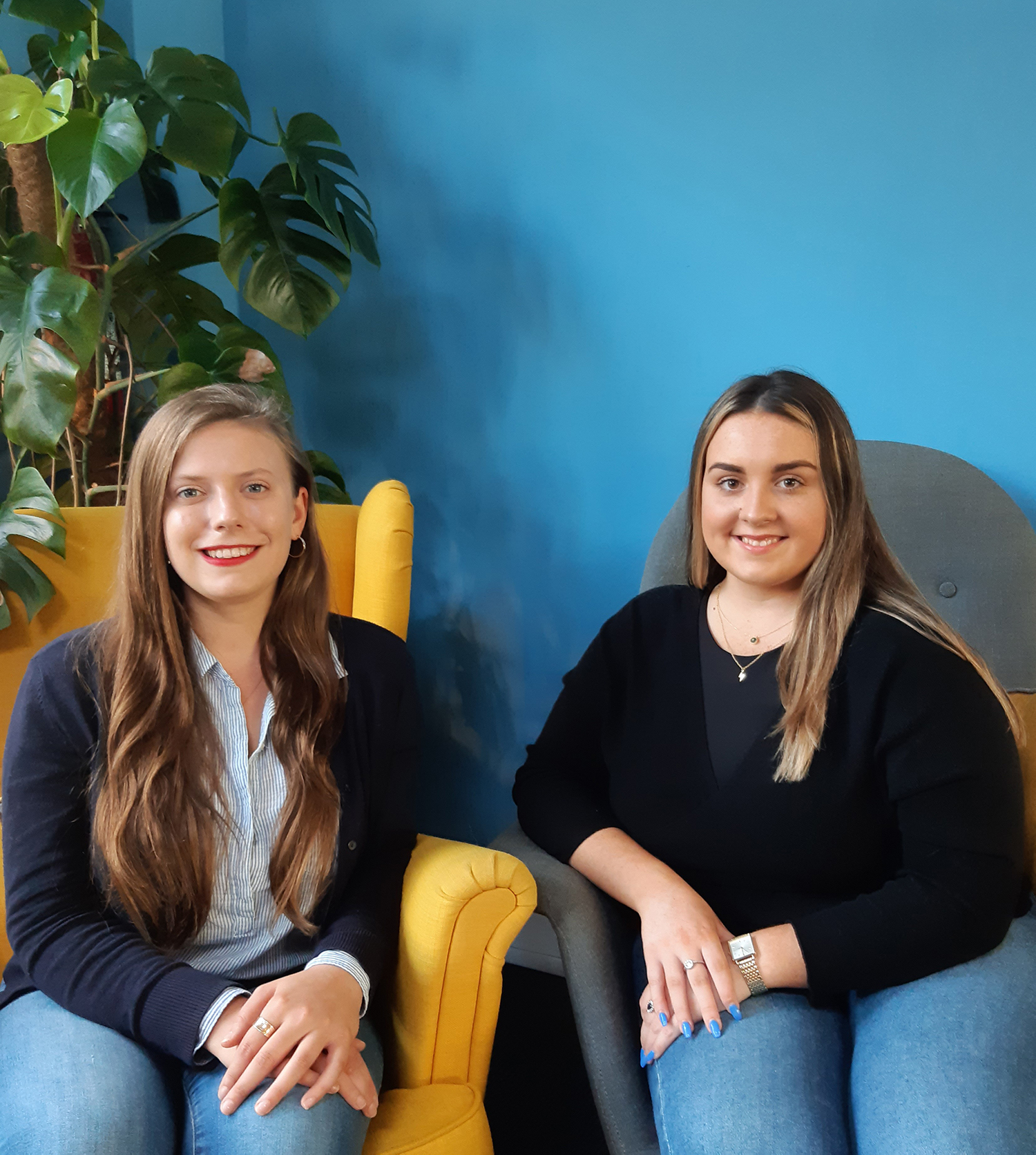 Reasoning for Reminiscence Therapy: 
Reminiscence therapy is a groundbreaking discovery that helps individuals with Alzheimer's/Dementia remember events and people from earlier on in their lives. With our app it encourages you to talk about the past rather than the present. There are three main features on the app and those are Photos, Music and Voice Recordings.
Dementia is a general term for loss of memory, language, problem-solving and other thinking abilities that affect day to day life. There are several different types of dementia and one of those types is alzhimers, Alzheimer's is the most common one. But other types include vascular dementia, lewy body dementia and frontotemporal dementia. You can find more information about different types of dementia on The Alzheimer's Society website www.alzheimer.ie.
We have networked and continue to work closely with our stakeholders to ensure what we are providing is beneficial and is being designed to the best it can be. We have shown and tested our prototype to those with the illness, medical professionals, caregivers, and those who work in the field and have adapted our idea to ensure that it will function easily and beneficially for loved ones.
There are 55,000 people in Ireland with Alzheimer's/Dementia and 1 in 20 people over the age of 65 are diagnosed. Currently worldwide there are around 50 million people who have Dementia and every 3 seconds, someone develops Dementia. The app we are creating will help those with the illness and those who have a loved one living with the illness. We want our app to reach as many of those affected by the illness and to aid their communication.
It will just be like any other app on your phone. You go to the app store and you will be able to download it, create an account for yourself and then for the person you will be using it for i.e. your loved one, yourself or your patient.
When you create an account you will be sent a 'Family Code' via email. You can share this 'Family Code' with others who also want to join the same family account. Rather than them creating an account for the same person they click 'Join Family' in the logging in process, once they have downloaded the app, and will have access to the same profile that it has been made for,
This way everything is in the one place and you can collaborate together.
The app has three main features; Photos, Music and Voice Recordings. For Photos you are able to upload photos from your phone and create albums for example, John & Mary's Wedding Anniversary or Chloe's Christening. With Music you will be linked to Spotify and you will be able to search all of your loved ones favourite songs from the past. For Voice Recordings you are able to record your own voice, you could read over their most loved poem or simply leave a short recording "Mum, I'm off to the shop and I will be back later".
These three features allow families and carers to use moments of the past to have conversations in the present. Communication is such an important thing for someone with Dementia to feel sense of self, boost mood and slow down cognitive decline.
For people who are in the earlier stages of Dementia they can download this app and choose what photos, playlists and voice recordings they would like to be interacted with them in their later stages. It can be very sad for a family to receive the news that someone has been diagnosed with Dementia but with this app you can work on it together, something that will hopefully ease the process.
Sign up to our Newsletter
For updates and notifications please sign up to our mailing list below: